On the evening of January 12, 2010, a massive 7.0 earthquake struck 15 miles WSW of Port-Au-Prince in Haiti. The damage was extensive and the death toll enormous and many more were injured. It is estimated over 1,000,000 Haitians lost their homes, belongings, and means to provide for themselves and their families. Disaster relief efforts have been going on for a year now but there is still much to be done and hundreds of thousands of people (if not more) who still need assistance, shelter, food, medical care and medications, and a way to make a living.
Major retailer, Macy's, created the Heart of Haiti initiative, along with Fairwinds Trading CEO Willa Shalit, to assist Haitian artisans to support their families by providing them an opportunity for sustainable income by selling their handcrafted masterpieces and allowing each artist to keep 22 percent of the retail price. The Heart of Haiti program also gives them the opportunity to collaborate with U.S. designers and to strengthen artisan associations to continue the tradition of Haitian art through training aspiring artists.
Macy's Heart of Haiti collection offers a wide variety of hand-made unique crafts, including jewelry, quilts, wood-carvings, metalwork, paintings, and ceramics, and more. Your purchase from the collection will benefit the artisans and their families by giving them the means to obtain housing, food, medical care, and other life-sustaining resources. You can view the collection and make purchases by visiting http://bit.ly/HeartofHaiti-ShopforABetterWorld.
My personal favorites include this beautiful metalwork bowl:
and this gorgeous picture and metalwork frame:
Does it make you want to run away to see that view in person? So peaceful and serene! And I am amazed by the fine detail the metalwork artisan's are able to create. I enjoyed watching some of these artists at work in this short video: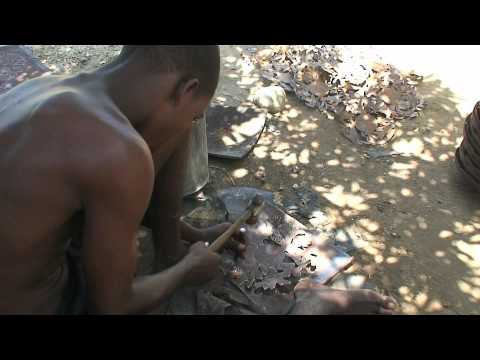 To purchase Heart of Haiti items online or find a store near you that sells them, plus meet some of the artists, and learn more about the initiative, visit Heart of Haiti at Macy's.
If you are a blogger, interested in going to Haiti for Willa Shalit's blogger tour, from FEB 22-27, contact the Clever Girls Collective for more information.
I was selected for this very special "CleverHaiti" opportunity by Clever Girls Collective, which endorses Blog With Integrity. All opinions are my own.