Are you stressing out over last-minute shopping? Not sure what to get the technology lovers in your life? Never fear – Jaleel is here! Jaleel White, that is!
You probably remember Jaleel White as television history's favorite nerd, Steve Urkel, star of the hit show Family Matters, which aired from 1989 to 1998. These days Jaleel is a busy actor, screenwriter, dad, and a tech expert who is the "go-to" guy for all his famous friends who want the scoop on all the latest and upcoming video games, electronics, and other techie gadgets.
I had the opportunity to talk with Jaleel for the Ask MomRN Show and he shared his last-minute holiday gift ideas, especially for the techie lovers. In the video below, you can see his suggestions and recommendations and find out what he's been up to since his "Urkel" days and where you can see him next.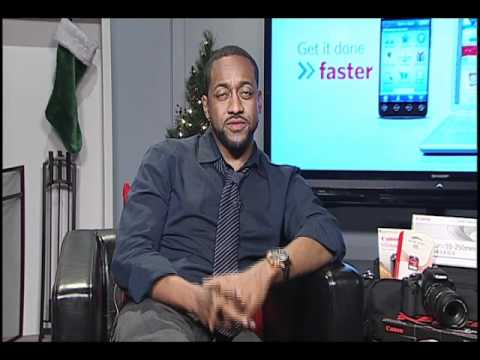 What are your last-minute gift ideas? Share them in the comments and let's help each other out with our last-minute holiday shopping!
Merry Christmas, Happy Hannukah, and Happy Holidays to all!